August 10, 2022
Hanna Pristave
Hanna's journey to HR is rather unconventional. A musician by trade, she began her career as a music educator, while simultaneously serving in the non-profit space, as Lyric Opera's Manager of Data Analytics + Prospect Research for over 5 years. Hanna discovered that her energy came from all of the people-portions of her roles, whether that was helping a student find their musical confidence, or empowering a colleague to use data for decision making. She made the choice to move her career to HR, where she could experience that positive energy all the time, and she has never looked back.
Before joining Work Friendly, Hanna served as an HR Generalist for an experiential marketing agency in Chicago. Here she was exposed to all pillars of HR, and she earned her PHR in May of 2021. Hanna enjoys HR because it is problem solving with compassion. She is glad to be a part of a team who shares her passion for people and helping others by making a positive impact in the workplace.
Outside of work, Hanna enjoys singing with the Chicago Artists Chorale, exploring bookstores and coffee shops, laughing with her silly pup Esmeralda, and kayaking anywhere she can with her fiance, Ryan.
0 comments
Latest post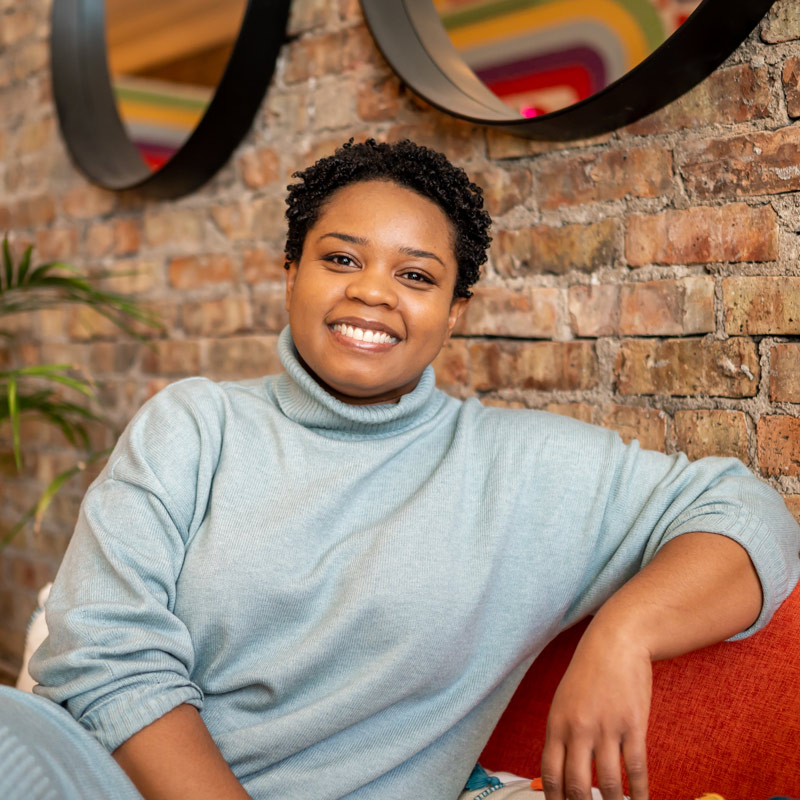 2022-08-10 07:37:37
Ife Lloyd
Her HR career began in a small restaurant in New York City where she worked for several years after college. The owner recognized her ability to communicate with all levels of staff and to diffuse conflicts when tensions were high. As a result, he asked her to take on the role of HR Generalist. From […]
0 comments