July 13, 2022
End Gun Violence
We are outraged and saddened by the tragedy in Highland park this last 4th of July. To think that evil in this world can access weapons so easily and then apathetically change the trajectory of so many individuals' lives in a moment is hard to fathom, but very real. A small, beautiful community has been broken. Work Friendly has close ties to Highland Park – our team members have enjoyed many of the amazing elements of the community throughout childhood and now as adults, whether it be by watching concerts at Ravinia, getting ice cream at Love's Yogurt, bagels at Once Upon a Bagel, char dogs and cheese fries at Michaels, spending days at the beach or on a boat, or walking through the ravine with friends. These memories are still visceral for us: the taste, the smell, the feel of the breeze, the sounds of laughter. While many of our memories will remain that way, for so many in Highland Park, those memories will now be overshadowed by the sounds of gunfire and terror, and the overwhelming feeling of grief.
Though these acts of hate and evil seem random, they aren't anymore. At this point, if you live in a major city that has not experienced a mass shooting, you're ironically in the minority. The shared feeling of many around Chicago, Philadelphia, New York, Uvalde, Boston, Las Vegas, among other cities that have been ravaged by nonsensical murder, is that no matter what you do or where you are, you could be in the wrong place at the wrong time.
There is no reason a 22-year-old, or anyone for that matter, needs an assault rifle of any kind. There is no reason this same 22-year-old, who has had a series of documented violent threats towards others and himself, could, with the swipe of a credit card and a 10-minute application online, be able to purchase these weapons.
Work Friendly strongly supports, without wavering of the opinion, the following common sense gun law changes.
Many of the following bills were introduced to congress over a year ago. Here are some of the ones Work Friendly supports and believes will make the biggest impact:
H.R. 1808 – Assault Weapon Ban H.R. 1752 COOL OFF Act – 3 day waiting period
H.R. 748- Ethan's Law – injury or death caused by unsafe storage of firearms is punishable with prison time
HR 2510 – Keep Americans safe act – limit ammunition magazines to no more than 20 rounds and prohibit future production for civilian use
H.R 8 – Bi partisan Background Checks Act
In addition, the following are the verified GoFundMe's that Work Friendly strongly supports and has made financial contributions to. If you have the means to do so, we strongly recommend donating to the following:
Highland Park, IL Parade Shooting Victims Fund: Organized by VictimsFirst, a network of surviving victims of mass casualty crime, all the money raised from this centralized victims' fund will directly go to the families of the deceased and the injured.
Irina and Kevin McCarthy: Irina Colon is organizing this fundraiser on behalf of the son of Irina and Kevin McCarthy, who were killed during the July 4 shooting.
Alan Castillo: Donations to this fundraiser will go towards Alan Castillo's medical and postoperative care expenses as a result of a gunshot wound to his back.
Highland Park Shooting: Nivia Guzman organized this fundraiser on behalf of her grandparents, Maria and Eduardo Uvaldo, who were shot in the head and arm, and her younger brother who was also shot in the arm.
Nicolas Toledo: Xochil Toledo and Vicki Barrera are organizing this fundraiser for the funeral expenses of Xochil's grandfather, 78-year-old Nicolas Toledo.
Jacquelyn Sundheim: Sophia Astrene is organizing this fundraiser for the funeral and living expenses of her best friend's mother, Jacquelyn Sundheim. She was known in the community for teaching children and coordinating special events at her local synagogue.
Lilli Carrasco and Hailey Conner: Lilli Carrasco and Hailey Conner are organizing this fundraiser on behalf of their family. Carrasco's face was grazed with a bullet. Donations will go toward their family's medical and therapy expenses.
Work Friendly would also like to offer its services for free to any companies or individuals struggling with how to move forward, and how to help their team members move forward. Email [email protected] for more information.
We are broken now, but we will heal even stronger. You can see in this world there is much more good than evil. In just 4 days, people from all over the world donated nearly $3,000,000 to help Aiden Mccarthy, the two-year-old boy whose parents were taken from him on Monday. We continue to see those connected to Highland Park support each other, offering meals, counseling, financial and emotional support. This is what we are capable of as a people. We are not defined by the evil shown last Monday or in any of the 300 plus mass shootings we've had as a country just this year.
0 comments
Latest post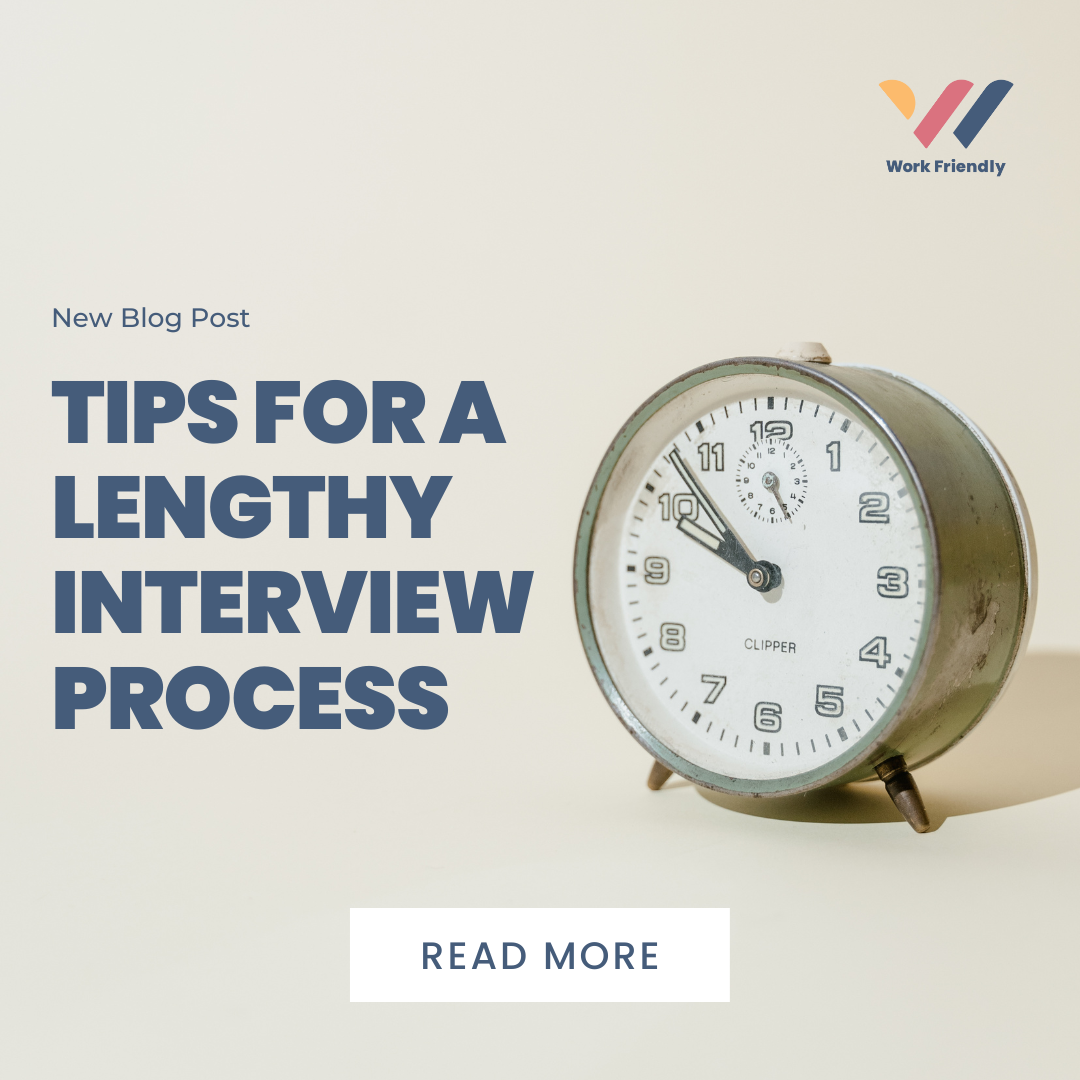 2023-09-20 19:05:23
Hiring? 4 Communication Tips for a Long Interview Process
Hiring new team members is an exciting but often prolonged process. While it is important to ensure that the right person is selected for the job, the delay can leave candidates in limbo. When the hiring process takes longer than expected, it's vital to maintain communication with interested individuals and ensure that they sense your […]
0 comments