August 17, 2022
Say hello to our new team member
Dearest Work Friendly community, have you heard the news? We have a new team member! Hanna Pristave joined us two months ago as a Junior Consultant and has undeniably made her mark. Not only does she have an incredible work ethic and calming, positive demeanor, but she's also ramped up by helping clients develop interview guides, has proactively sourced and screened many candidates, and in the spirit of continuous improvement, has been diligently providing a fresh set of eyes to several of our internal processes. We are so happy she's here. Read on to learn more about her and her many interests!
What do you find most rewarding about working in HR? I truly get my energy from helping others, and I get to do that in many different ways with HR. Sometimes it's problem solving with compassion, other times, it's empowering a person to determine their best choice of benefits. All this to say, it's rewarding to make a positive impact in a workplace where people can be their truest, best selves. Pretty neat.
How have you developed as an HR professional over time? I received my PHR certification last year, and the years leading up to that were full of learning! I have been fortunate to have had some incredible mentors along the way – they have helped me find my voice and trust my expertise, and I've learned so much from them! Joining Work Friendly, I have gained a full team of mentors now, and I have already learned so much – I work with really incredible people. HR provides constant development and learning.
What was the last/most challenging project you overcame? HR related, earlier this year, I was tasked with covering for my former supervisor during her parental leave! She trusted me with some extra responsibilities and I was able to flex some new HR muscles, which was an extremely empowering opportunity! Non HR related, it would definitely have to be training my dog Essie this past year. That took lots of patience (still does) and a lot of learning on my part too! Happy to share Essie has since graduated from doggie school. A+. 100% good girl.
If you could be in any time period, backwards or forward, when and where would it be, and why? Any Downton Abbey fans out there? Golly gumdrops – that would be a fabulous time to experience! Frolicking in the English countryside in a beautiful gown while I speak my mind and choose who I want to marry, upsetting my grandmother and risking my inheritance? Count me in.
Deep dish, Detroit style, or NY style pizza? Deep Dish – but I'm a Gemini, so it really depends on the day!
Do you have a self-care routine or ways that you stay inspired/motivated? I absolutely LOVE doing crossword puzzles or reading to wind down my day. To stay inspired or motivated, I lean into music. Then I take a step back, take a deep breath, and appreciate all the small things to be grateful for!
If you had a year of PTO - what would you do? I would love to be a musician full time, catch up on my stack of unread books, go to concerts, and travel! I'd visit my friends and family far and wide, head over to new countries and meet new people, and of course I'd visit freshwater lakes all around the world. I love lakes.
0 comments
Latest post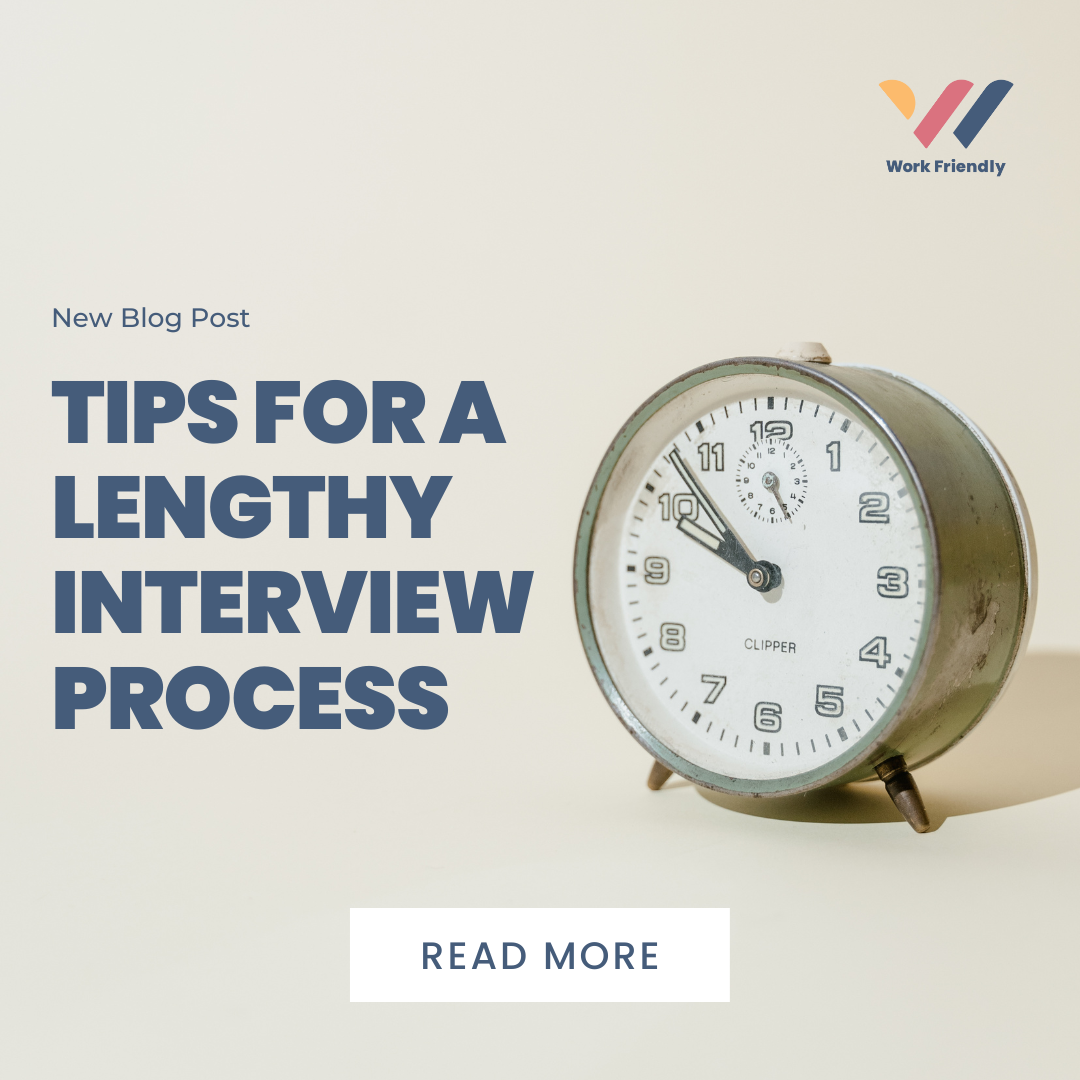 2023-09-20 19:05:23
Hiring? 4 Communication Tips for a Long Interview Process
Hiring new team members is an exciting but often prolonged process. While it is important to ensure that the right person is selected for the job, the delay can leave candidates in limbo. When the hiring process takes longer than expected, it's vital to maintain communication with interested individuals and ensure that they sense your […]
0 comments